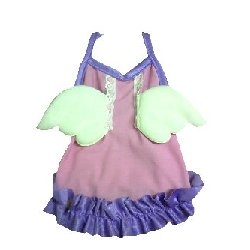 [M]Dress raffles/wings Not Available Dresses
₱ 120
Details
Medium Length:9.5 in width:7 in Girth:15.4 in

This cute sleeveless dress with a fancy wings of an Angel and a raffle is perfect for your pet specially when there is a costume party it looks simple cute and adorable the design is perfect for your pet to become much flexible and well mobile.
This item is perfect on a cold weather and also for warm season.
If you have any questions or comments about this or any other products, please write to us using our contact form.