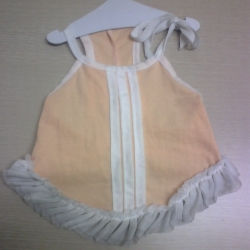 [M]Spaghetti in a creamy dress Not Available Spaghetti clothes
₱ 120
Details

This spaghetti dress is made of cotton that makes your pet more comfortable with its simple design with its creamy yellow on a dirty white colour.
The simplicity of the clothes is perfect in a warm season that makes your pet happy and cuddly.
If you have any questions or comments about this or any other products, please write to us using our contact form.