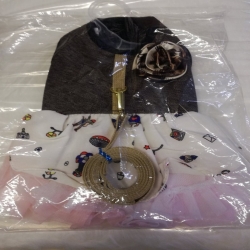 ₱ 250
Details
Extra Large Length:12 in width:6.9 in Girth:38.55 in

This dress in a medium size is made of cotton with an animal print with a combination of a black colour,This item will makes your pet more comfortable, cuddly and full of adorableness. The fuzzy designs is perfect for your baby.

If you have any questions or comments about this or any other products, please write to us using our contact form.