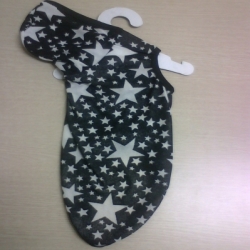 [L]Sleeveless w/hood on stars Not Available Sleeveless
₱ 150
Details
Medium Length:9.5 in width:7 in Girth:15.4 in

This toy dog sleeveless with a stars design in a large size with hood is good for cold weather that suits your baby`s needs.
This garments is made of cotton that makes your pet more comfortable with its fuzzy designs.
this is perfect for strolling or any kind of outdoor activities.

If you have any questions or comments about this or any other products, please write to us using our contact form.