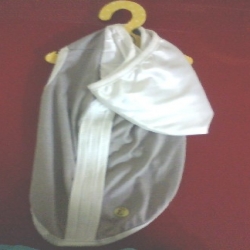 [M]Sleeveless with a white hood Not Available Sleeveless
₱ 150
Details
Medium Length:18 in width:6.5 in Girth:14.3 in

Sleeve less with hood in a large size is good for cold and warm season. The item is made of cotton while the hood is made of a spandex material that comfortable to wear for your pet and the design is made for your dog to be more flexible and not to be irritated every time they wear it.



If you have any questions or comments about this or any other products, please write to us using our contact form.