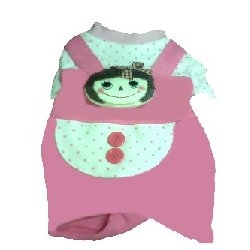 [M]Jumpsuit in pink Not Available Jumpsuits
₱ 150
Details
Medium Length:10 in width:6 in Girth:13.2 in

This cute jumpsuit in a large size in a rosy pink polka dots is perfect for a cold weather, and cute to wear for a custom party , strolling or any type of indoor or outdoor activities. This outfit also made of cotton with a cute baby icon on it.
If you have any questions or comments about this or any other products, please write to us using our contact form.