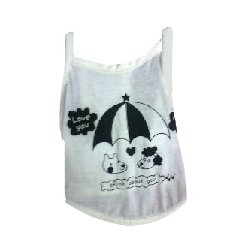 ₱ 120
Details
Medium Length:9.5 in width:6 in Girth:13.2 in

This spaghetti is made of cotton with a simple design and a white background.
This outfit makes your pet cool and full of life it is simple cute and clean.
this is good for hyper baby`s that loves to play the whole day.
If you have any questions or comments about this or any other products, please write to us using our contact form.