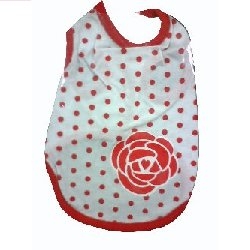 ₱ 120
Details
Medium Length:10.1 in width:6.1 in Girth:13.42 in

This sleeveless with a red polka dots with a rose icon is made of cotton which is good for both warm and a cold season. This is also nice for indoor or outdoor activities.
If you have any questions or comments about this or any other products, please write to us using our contact form.