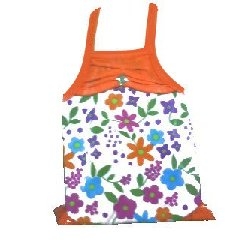 [L]Floral dress/multi colour Dresses
₱ 120
Details
Large Length:113 in width:7 in Girth:15.4 in

The dress is made of a nice material which is nice for a warm weather that keeps your pets cool and full of life because of the floral design on it with a lovely orange red,yellow and light purple.
that make you more excited to cuddle.
If you have any questions or comments about this or any other products, please write to us using our contact form.