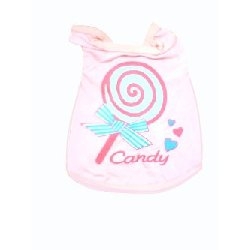 [S]Sleeveless on blushy pink/icon Sleeveless
₱ 100
Details
Small Length:8.1 in width:5.5 in Girth:12.1 in

A Sleeveless shirt is made of cotton with a fancy candy icon on with a combination of blush and an aqua marine colour in a light pink background that looks adorable and cute.
This garments is made of a nice material that keeps them cool on a warm weather, and makes you more excited to cuddle .this is perfect for indoor and outdoor activities.

If you have any questions or comments about this or any other products, please write to us using our contact form.