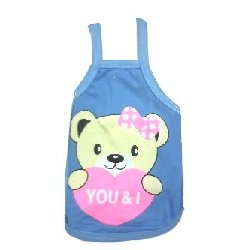 [M]Spaghetti with a cute teddy Not Available Spaghetti
₱ 120
Details
Medium Length:11 in width:6.5 in Girth:14.3 in

A T-shirt on with a Blue background with a cute teddy holding a heart with You and I writing on a pink colour.
This garments is made of a nice material that keeps them cool during a warm weather, that makes you more excited to cuddle.This is perfect either inside or simply walking in the park. keep your baby always warm and cool.





If you have any questions or comments about this or any other products, please write to us using our contact form.